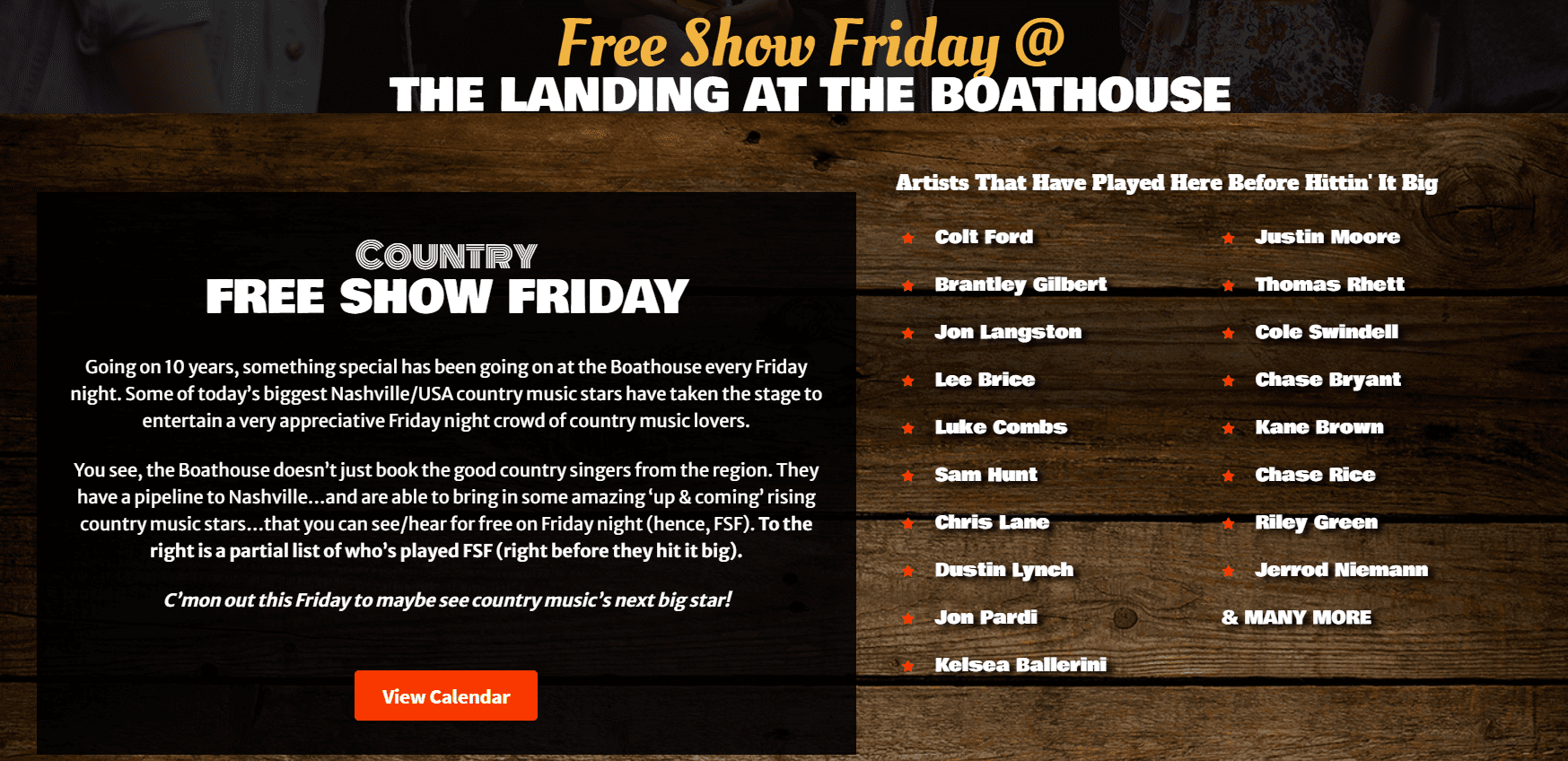 Free Show Friday
Going on 10 years, something special has been going on at the Boathouse every Friday night. Some of today's biggest Nashville/USA country music stars have taken the stage to entertain a very appreciative Friday night crowd of country music lovers.
You see, the Boathouse doesn't just book the good country singers from the region. They have a pipeline to Nashville…and are able to bring in some amazing 'up & coming' rising country music stars…that you can see/hear for free on Friday night (hence, FSF).
C'mon out this Friday to maybe see country music's next big star!