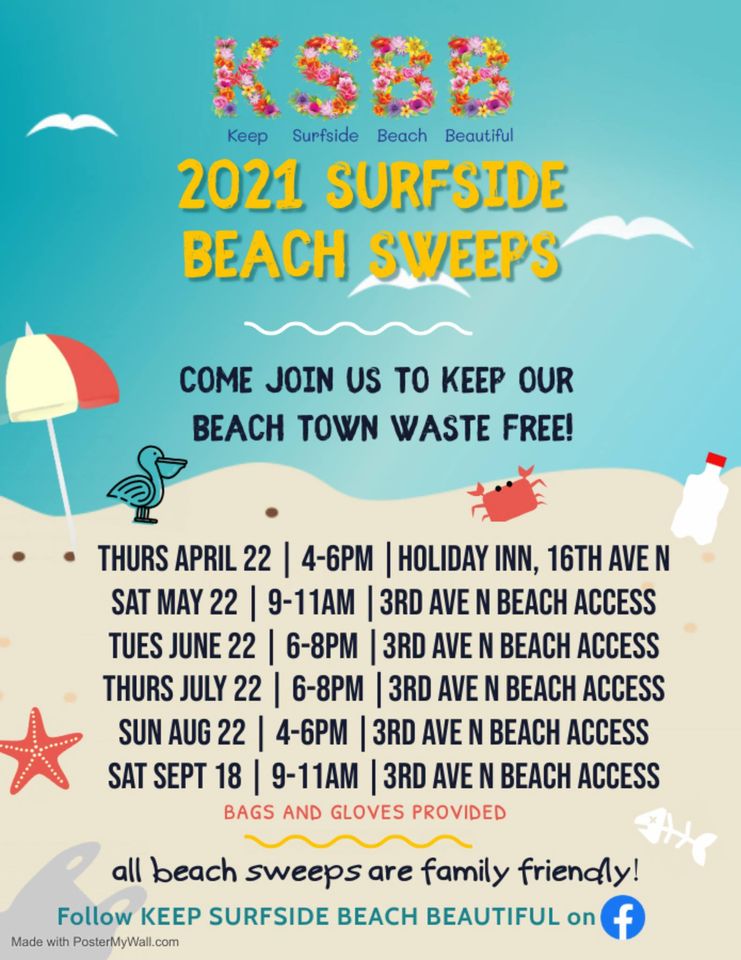 Beach Sweep
The Town of Surfside Beach and Keep Surfside Beach Beautiful are sponsoring monthly Beach Sweeps to help keep our beaches clean. Join your neighbors and enjoy some seaside time. Gloves and waste bags provided.
Come join us to keep our beach town waste free!
BAGS AND GLOVES ARE PROVIDED!
All beach sweeps are family friendly!