Where the Procurement of Anything is Possible
by Melissa LaScaleia
Step into SV Bedding, Furniture and Hospitality for an experience of camaraderie, personalization, and customer service that only used to exist in a bygone era. 
Owner Sam Vitharana brings his unique and diverse life experience to the business he opened in December 2021, to make furniture-buying as fun for his patrons as it is for his team of close-knit employees. 
Sam was born and raised in Sri Lanka. He came to the U.S. in 1989, and lived in California and then Texas. 
"I decided to become a pilot and put myself through flight training and flew for American Eagle for several years," he says. "Then I attended hotel school and joined the Hyatt Regency Hotels group. At that time, Mr. Hyatt was hiring young managers for his hotels, and I was one of the people he chose for the Dallas, Fort Worth area. I worked for him for six years until he passed away. Then I joined a company called Rank Hotels North America, where I was a corporate food and beverage director."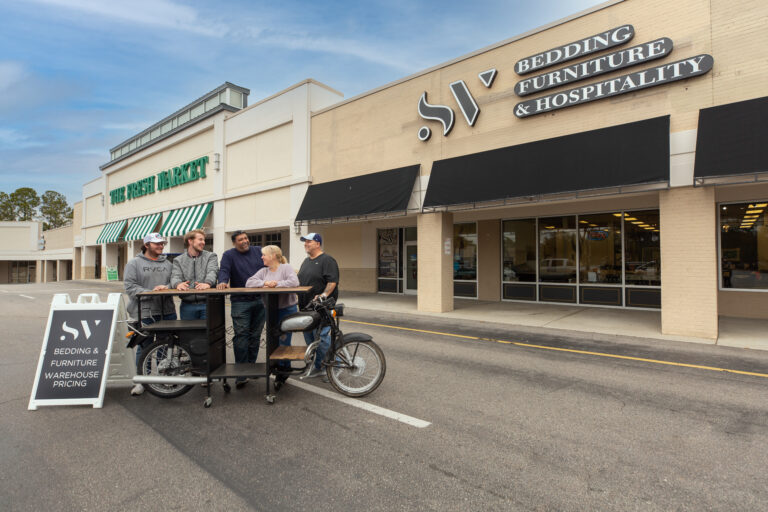 In 1999, Sam visited a friend in Myrtle Beach and fell in love with the area. He eventually joined with an area furniture company for work. 
"I created so much business for him that in two years he had to move from a 3,000 square foot location to a 10,000 square foot one," Sam laughs. "I chose to branch out on my own because I felt I could offer a level of customer service that nobody else does. My background taught me so much in that arena. And I wanted to work more with local USA made businesses rather than import goods; and to create a fun environment with the entire process, from start to finish." 
Matt Butts runs the commercial division for SV Bedding. He met Sam five years ago, originally as a furniture customer. The two hit it off, and forged a business partnership as fruitful as it is fun.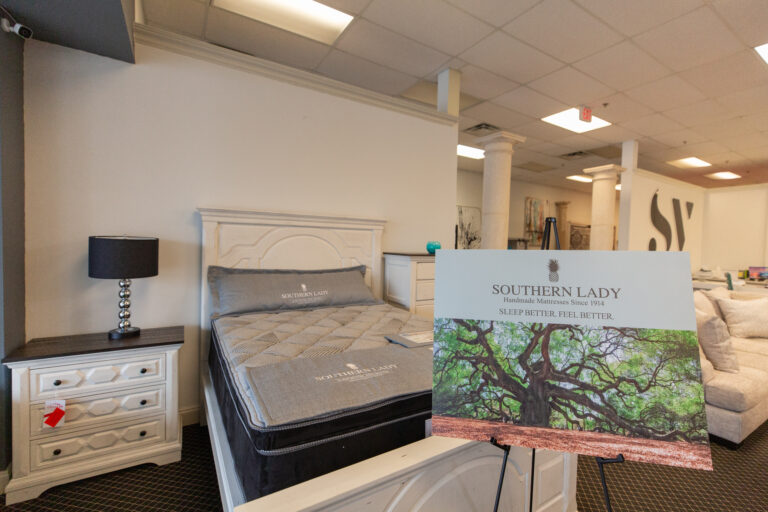 Along the way, Sam built his own side business in interior design, which today, he incorporates into the services his company provides. Doriana Zink is their in-house designer who will visit with clients at their home and help them design any project from start to finish. 
Their 8,000 square foot showroom showcases a wide variety of furniture for your entire home. 
"If you walk around your house and you see it, we supply it," Matt says. "We also deliver and set up."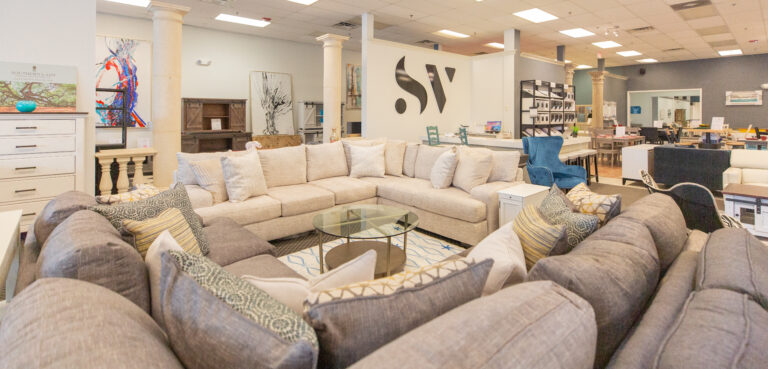 "My biggest goal in starting this business, is to keep all of our products made in the states, and as local as possible," Sam says. "All of our upholstery is made in Conway; our mattresses come from Columbia and Charleston. Things that come in overseas take months to arrive. When you buy local, you not only support the local economy, but you also cut the lead times down. 
"We carry a very good inventory, so most of what we carry on the floor can be taken off the floor. And we can deliver within 24-48 hours. We offer competitive pricing on home-packages— the more you buy, the less you pay." 
SV Bedding, Furniture, and Hospitality