This aerial shot shows the crew of D.R. Horton at the groundbreaking ceremony of the Meridian subdivision, August 2018. — Photo Meganpixels Parker
Myrtle Beach's Leading Homebuilding Company Offers Value for Homebuyers
by Melissa LaScaleia
Locally, D.R. Horton serves the entire Grand Strand area, from Carolina Shores, NC, to Pawleys Island, SC, and inland to Conway and beyond. While D.R. Horton is a nationwide organization, the Myrtle Beach division is served by a group of seventy-five locals who live and work in the community and treat their clients like family. 
As the nation's largest homebuilder by volume since 2002, the company's size affords them greater buying power, which creates more value for the customer.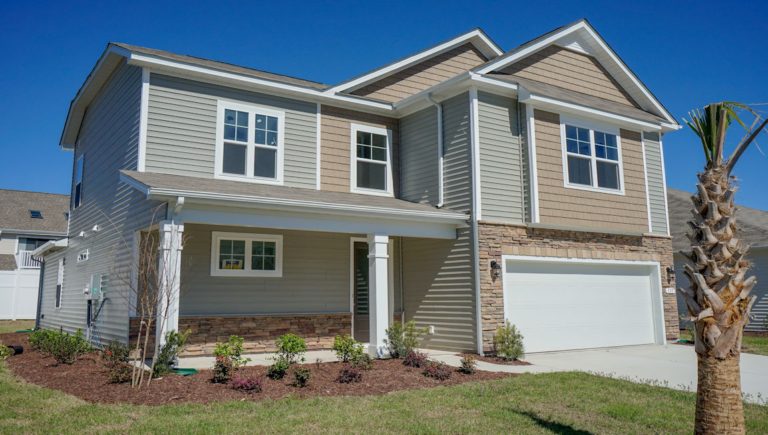 Forty years ago, Donald R. Horton had a vision of livable and affordable new homes built with unmatched efficiencies and uncompromising quality, and a business that would grow by making customers' dreams a reality. That philosophy of creating value every step of the way was the company's signature focus when Horton unveiled his first neighborhood in the Dallas/Ft. Worth area four decades ago. 
As the company grew from a local homebuilder to a regional homebuilder, to ultimately the largest homebuilder in the United States, that philosophy has never wavered. 
D.R. Horton continues to demonstrate their leadership in residential development through design innovation, superior craftsmanship, and responsiveness to the needs of their customers.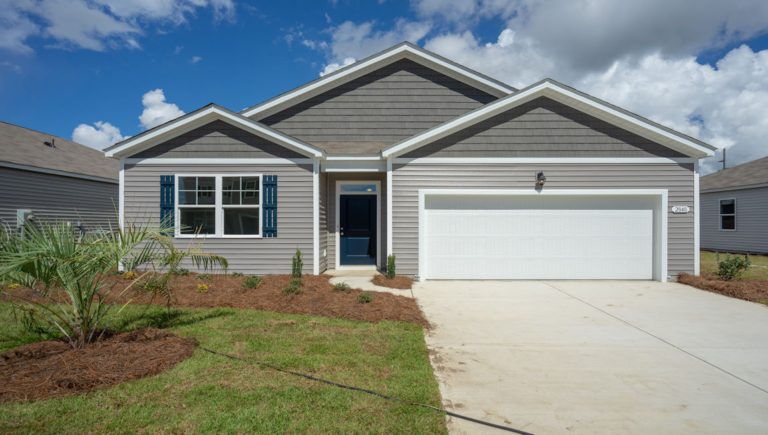 D.R. Horton's Myrtle Beach division offers four lines of homes within its family of brands: Express Homes provide entry-level homes for value-focused buyers; D.R. Horton's flagship brand provides homes that are engineered for maximum livability and value for the price; Emerald Homes provide a luxury option for the move-up buyer; and Freedom Homes are geared toward active adults who are looking for a low-maintenance home.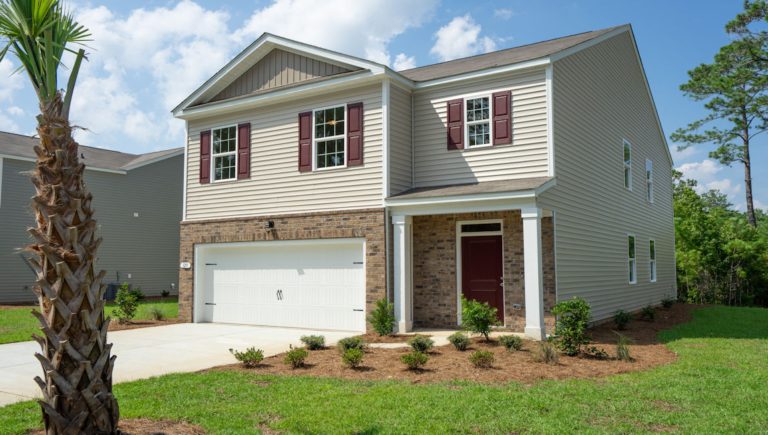 Five years ago, D.R. Horton's Myrtle Beach division welcomed three hundred and fifty homeowners into the D.R. Horton family, and last year they welcomed eight hundred and eighteen. The company continues to grow and change along with the Myrtle Beach area, and continues to deliver new and exciting communities and amenities for new home seekers within the very best locations.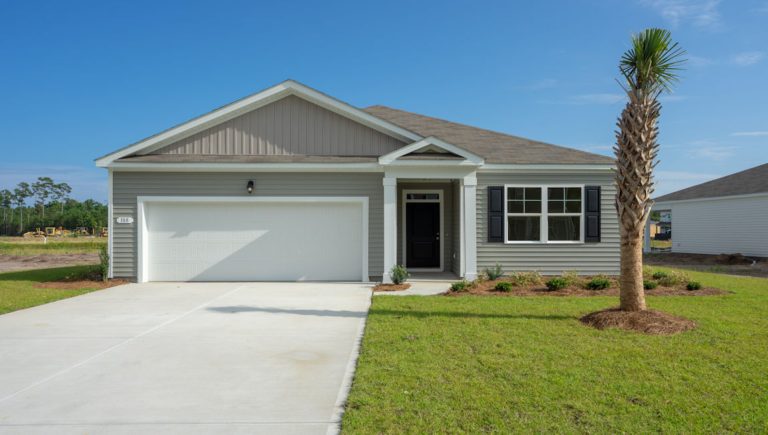 D.R. Horton has model homes available for viewing at Meridian at the Market Common, one of their newest communities and one of the lowest priced single-family home options in the Market Common.
The Meridian community features a variety of floor plans and pricing options, and plans include a large amenity center opening next spring.
The community is located at 2913 Skyler Drive in Myrtle Beach, and is available for viewing Monday through Saturday from 10am – 6pm, and Sunday from noon – 6pm.
Community model homes are open for viewing Mon- Sat 10am-6pm; Sun noon-6pm.